In 2008, Gav Thompson, their founder, recognized a need for a more innovative approach to mobile services. Thus, giffgaff came into existence, and ever since, they've been charting their own unique path in the mobile industry. Their focus has always been on empowering their members. They offer a range of flexible plans to cater to everyone's connectivity needs, including pay-as-you-go, monthly rolling, and comprehensive contracts. What's more, they operate on the dependable O2 network. But their commitment to doing good extends beyond just providing mobile services. In 2022, a remarkable 75% of the phones they sold were refurbished, benefiting both their members' finances and the environment. Furthermore, alongside their members, they have actively supported individuals across the UK who require assistance, ranging from larger charitable organizations to local grassroots initiatives.
When it comes to buying a new smartphone, there are plenty of options out there. However, at giffgaff, they are committed to offering their customers top notch phones that don't cost the earth. Did you know that buying a refurbished smartphone creates 89% less e-waste than buying a new one? Not only is it environmentally friendly, but it also provides better value for your money. At giffgaff, their refurbished phones come with a minimum 12 month warranty and a battery life guarantee, so you can trust that you're getting a quality product. Plus, their competitive prices mean you don't have to break the bank to upgrade to a better phone. Choose giffgaff for a reliable and affordable smartphone option.
At Giffgaff, you can get the latest IPhone 13 with 5G-ready capabilities at an affordable price. With only £18.09 per month and an upfront payment of £25 for 24 months, you can enjoy all the amazing features that come with this phone. The IPhone 13 has a large 6.1 inch display that provides excellent clarity, making it perfect for browsing, gaming or streaming your favorite movies and shows. With up to 19 hours video playback, you can indulge in your multimedia without worrying about your phone running out of juice. Additionally, the phone comes with 12 MP cameras that guarantee high-quality photographs and stunning videos. The IPhone 13 runs on the latest operating system iOS 15, which ensures a smooth and hassle-free user experience. Trust Giffgaff to provide you with an amazing deal on the IPhone 13 5G.
At Giffgaff, you can get your hands on a refurbished Google Pixel 6 for a really affordable price. Starting from just £11.80 per month plus a £25 upfront cost for 24 months, or a one-time payment of £309, it's a deal that's hard to pass up. What's more, you can trust that you're getting a quality product, with a Li-Po 4614 mAh battery and a huge 6.4 inch screen. Plus, with 5G-ready capabilities and 128GB of storage, this phone is ready to keep up with your busy lifestyle. And with Android 12 and 8GB RAM, you can trust that this phone will run smoothly and effortlessly. Don't break the bank to stay connected – check out the Google Pixel 6 at Giffgaff today.
If you're looking for a trustworthy source to upgrade your smartphone, Giffgaff has you covered. The Samsung Galaxy S22 5G refurbished like new is available from just £18.92 a month with a £25 upfront payment for 24 months of luxury. With its stunning dynamic AMOLED 2X display, your videos and images will come to life with vivid colors and sharp contrasts. Its 50MP wide angle camera allows you to capture the best moments with incredible clarity. And with 5G connectivity, you'll have speed and stability at your fingertips. Don't hesitate to get your hands on this impressive deal and experience the benefits of next-generation technology.
At Giffgaff, you can purchase the iPhone 14 Plus 5G refurbished like new starting from £30.17 per month with a £25 upfront payment for 24 months. Alternatively, you can pay the full price of £749. With iOS 16, this phone offers a world of possibilities. The 6.7 inch display is perfect for those who need a larger screen for work or entertainment. And with 128GB storage, you never have to worry about running out of space for your photos, videos, or apps. At Giffgaff, you can trust that you are getting a quality phone at an affordable price. Upgrade your phone game today and get your hands on the iPhone 14 Plus 5G.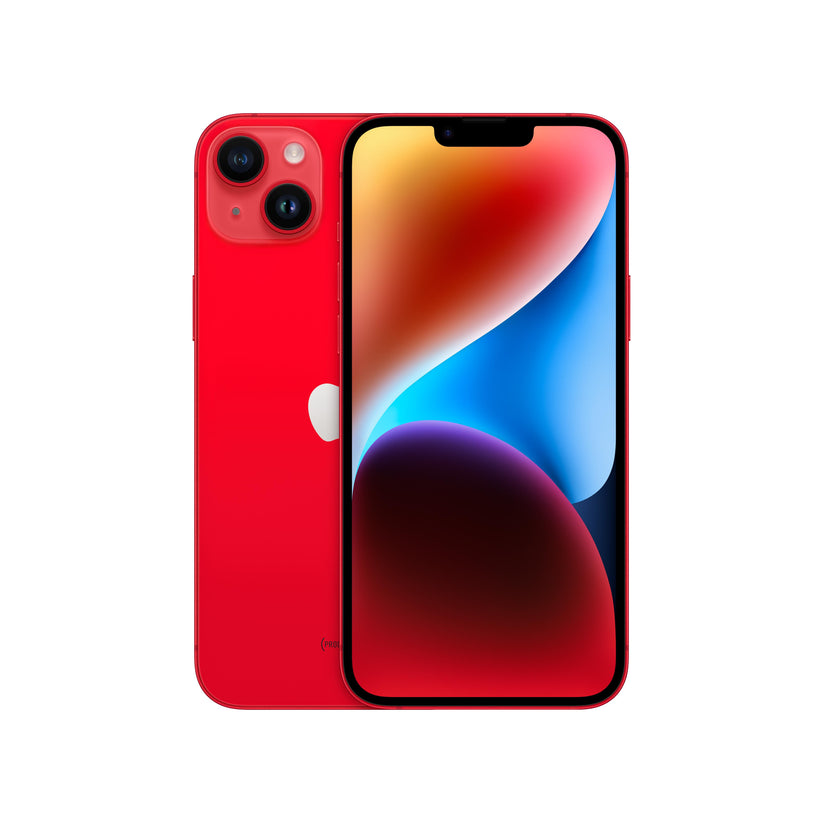 When it comes to buying a used phone, trust is key. That's why giffgaff's refurbished phones come with a peace of mind guarantee. Each phone undergoes a 30-point health check and is professionally data-wiped, ensuring that you receive a high-quality phone that's ready to use. Plus, with a minimum 12-month warranty and at least 80% battery health, you can rest assured that your purchase will stand the test of time. So why not save some money without sacrificing quality and buy a refurbished phone from giffgaff?