Wall art is an eye-catching way to turn any room into a vibrant, interesting space. From giant photo murals to handmade quilted wall hangings, it's never been easier to find art that expresses your personal style – and can really change the look of a room in just minutes. Whether you're searching for something serious or fun, wall art is one of today's most popular home decor design trends. Colorful canvas prints, bold metal sculptures and modern display panels make it simple to add a unique persona to any room or living area. With so many options in every size and price range, there's something for every budget and décor style. Go ahead: enjoy transforming your space through the beauty of wall art!
This one-of-a-kind piece of wall art does an excellent job of depicting a gorgeous deer in the natural setting in which it lives. This one-of-a-kind print on wood design features warm shades of autumn, which provides a sense of cosiness and creates an inviting atmosphere. A wall that was previously blank is now defined by the clean and crisp photographic picture that was printed on to a wood substrate. Ideal to complete the appearance of a rustic country retreat or to bring warmth to an urban hideaway.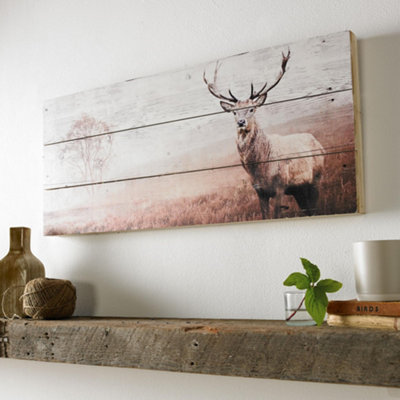 Add an eye-catching touch to your home with this delightful set of watercolour blue floral designs! This framed print measures 43cm in height and 33cm in width, and mounts easily on any wall. The bold art is printed on a high quality matte paper sourced from the United Kingdom, adding a touch of sophistication to unfilled spaces indoors. The varying shades of blue add to the peaceful aesthetic, creating a perfect refuge from the hustle and bustle of daily life. Bring comfort and art home with this beautiful framed print!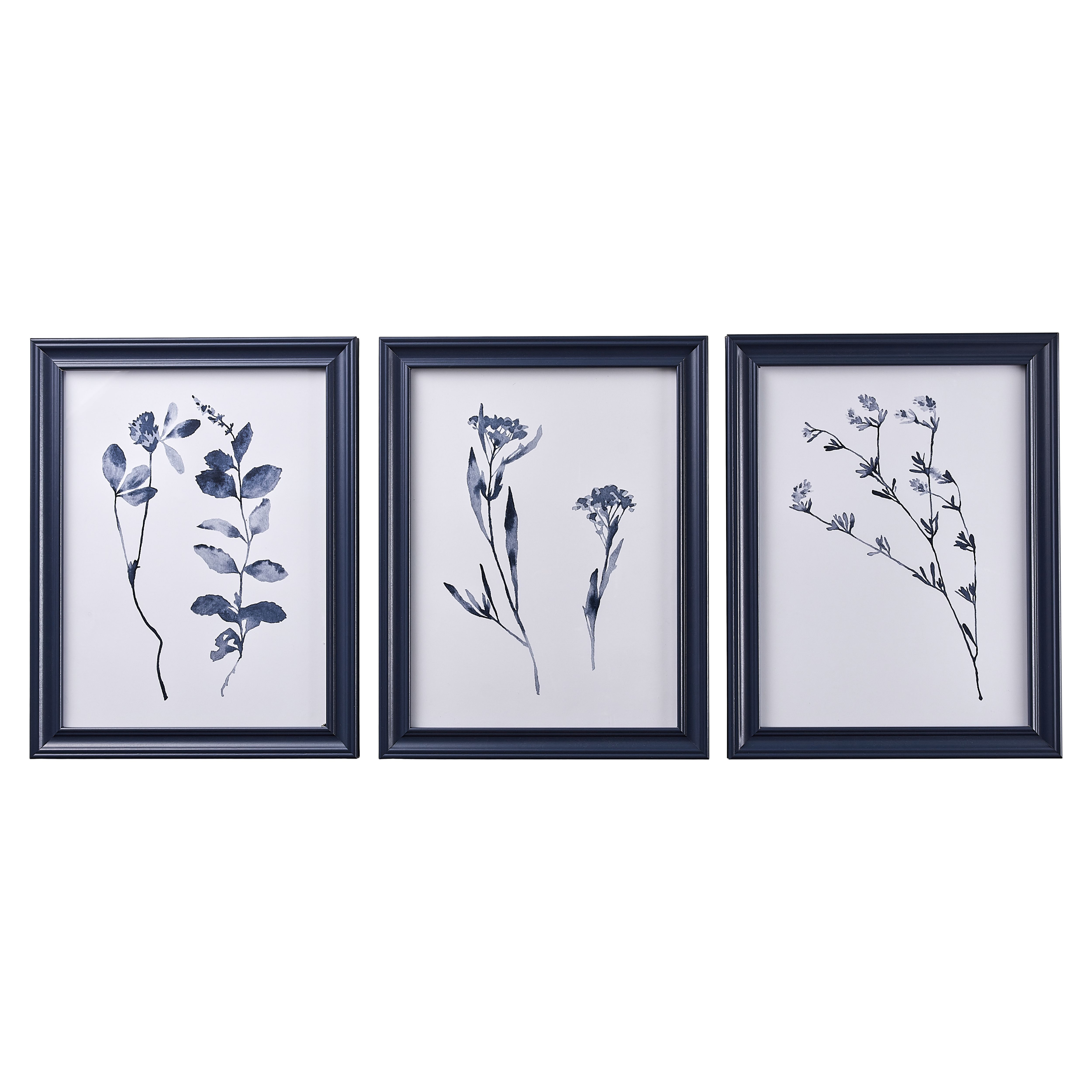 With this beautifully crafted world map as a neutral canvas art print, you can feel like you are travelling the world regardless of not venturing far from home. The elegant and luxurious design captures the unique contours of Earth's landforms with accuracy and finesse. Their carefully printed landscape frame piece is perfect for adding an inviting impression to a living space or office hallway. A wonderful way to celebrate their planet at its best – have fun exploring without leaving your space!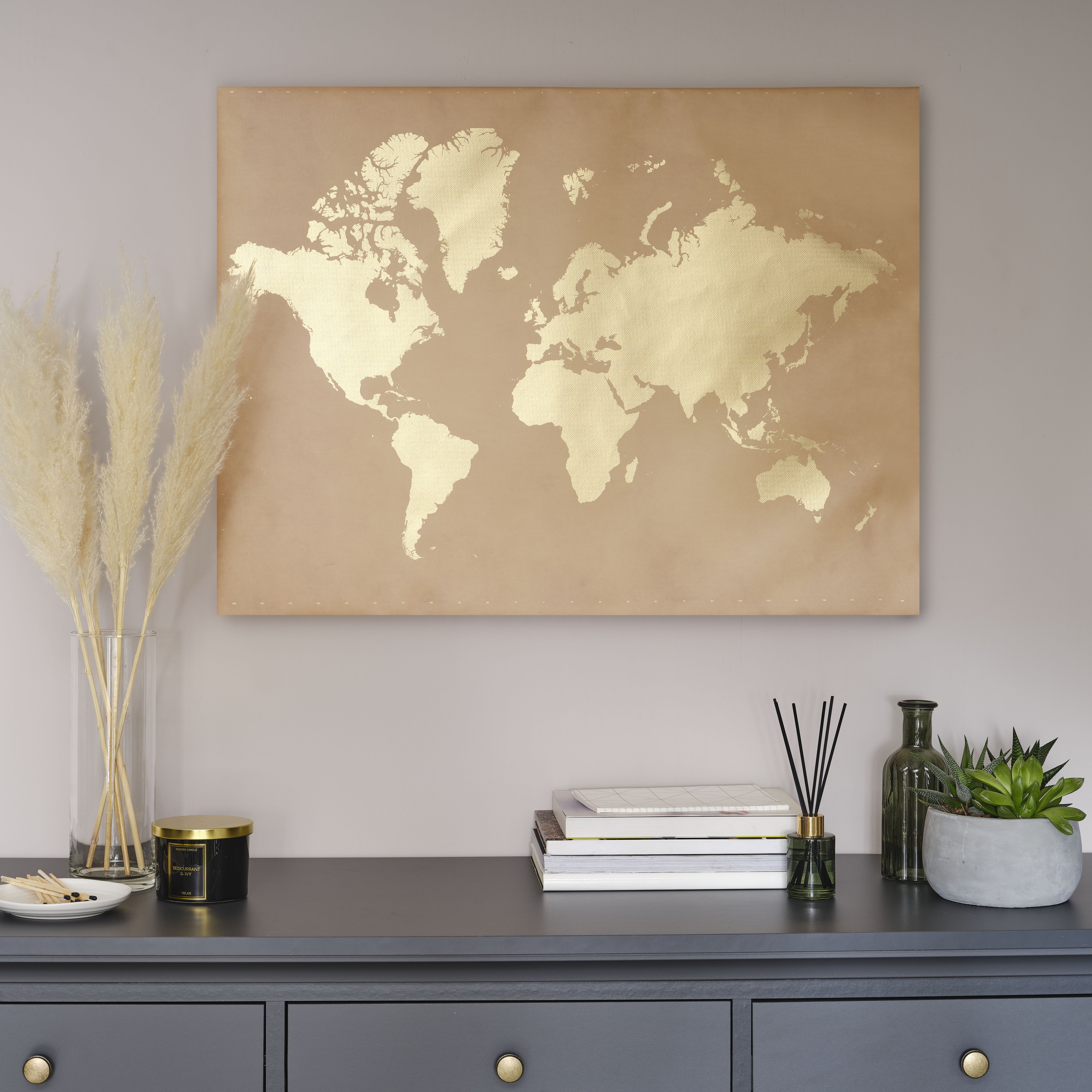 Featuring a dreamy landscape of tall trees and twisting branches, this canvas art is sure to bring the beauty of the outdoors into your space. Rich brown and green tones blend together to create a calming atmosphere – perfect for any bedroom, living room, or office. The size of this piece makes it easy to place just about anywhere in any home or office. With its (H)600mm x (W)800mm landscape orientation, this stunning forest walk canvas adds natural beauty and serene vibes no matter where it hangs.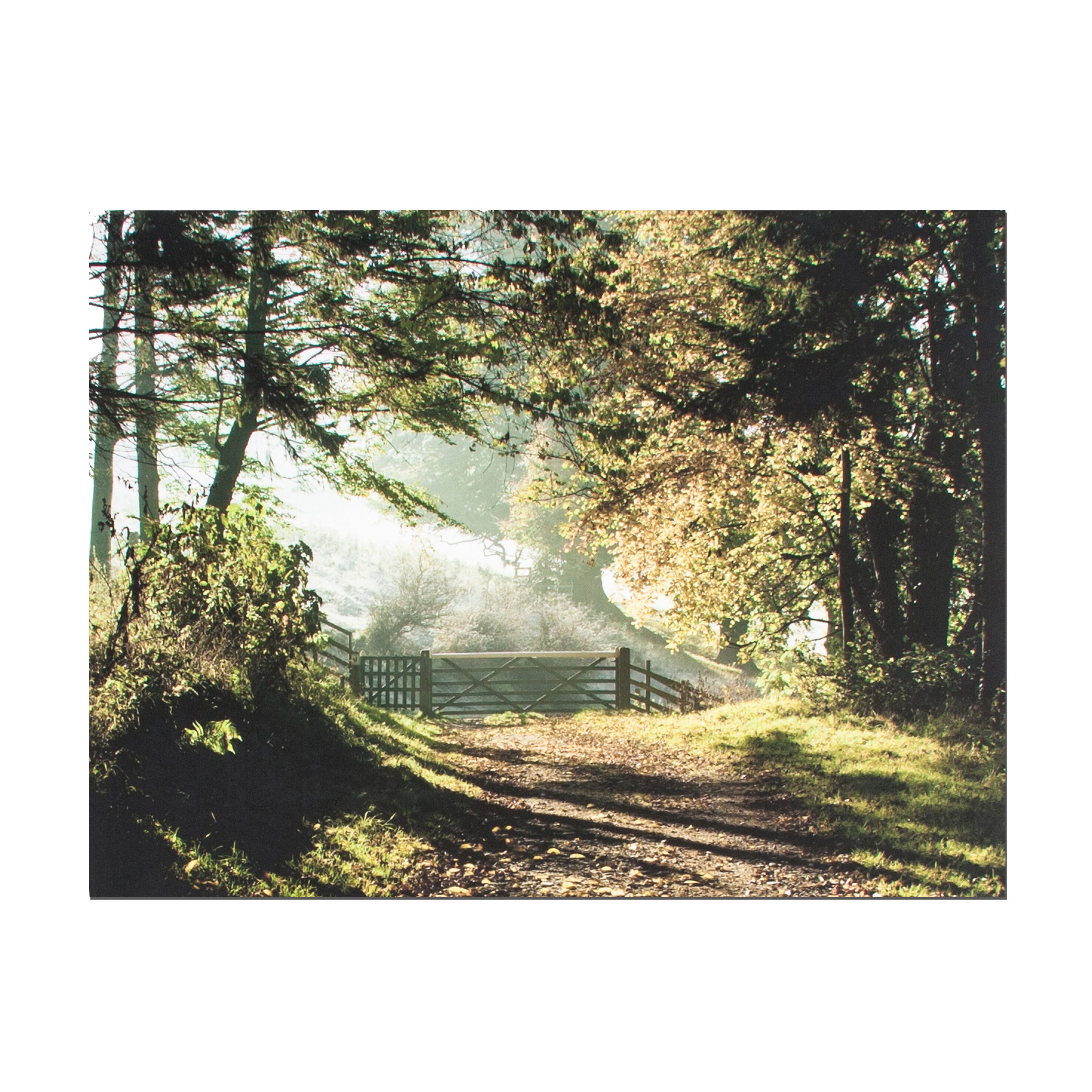 This beautiful Corolla neutral grey framed print is the perfect way to bring a touch of natural beauty into your home. Inspired by nature, it will add a breath of fresh air to any room. The muted tones give this piece a subtle sophistication, so you can effortlessly elevate the look of your living space. Masterfully crafted in the UK with attention to detail, this wipe clean piece should be displayed away from direct sunlight for best results. With its delicate and stylish design, this exquisite framed print undoubtably makes an elegant addition to any home.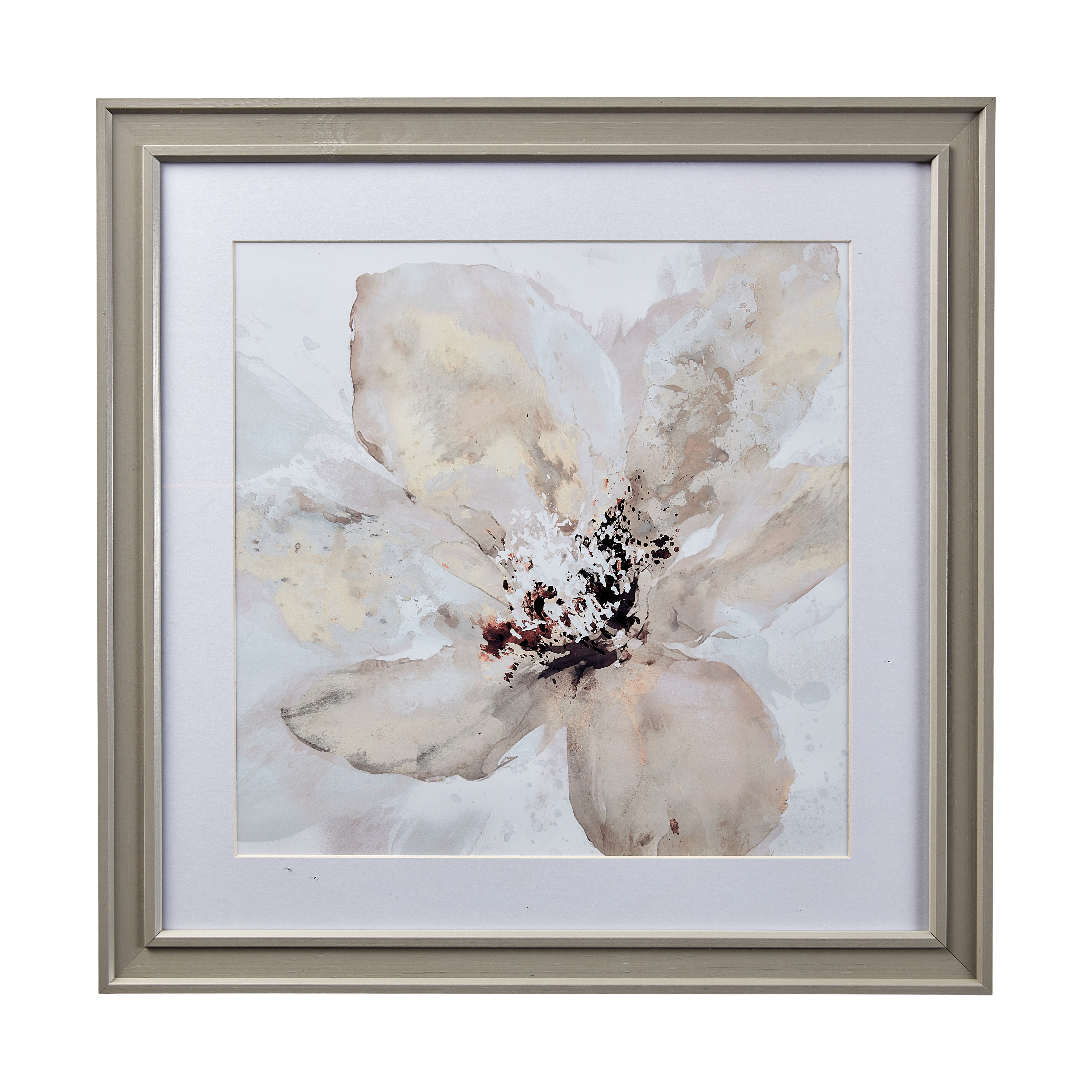 B&Q have a stylish wall art designs that help to bring a home or office space alive for an affordable price. Looking for something special to spruce up your living space? Explore the possibilities with B&Q's modern range of wall art, from vibrant oil landscapes and abstract designs to cityscapes and artwork featuring iconic figures. Whether you're looking to decorate your bedroom, hallway or bathroom, B&Q has a unique selection of wall art sure to draw the attention of your friends and family. Shop now at their online store, making it easy and convenient to transform any room into an interior masterpiece!